Hiram House Camp

EST. 1896

Pool and Bathhouse Campaign
Our Beloved HI HO CA Pool is Ready to Retire!
The HI HO CA pool has been a wonderful friends for thousands of campers but it just can't meet today's needs. Find out below how you can help support the NEW HI HO CA POOL!
Our Need
In 1957, Hiram House Camp constructed the first pool and bathhouse on our property. Since that time tens of thousands of campers have used the facility each summer. One of the highlights of summer camp is always swimming and that is certainly case with the Hi Ho Ca Pool.  New facilities help to stimulate all children at camp by providing positive experiences, relationships and encourage universal qualities and traits that are essential to function successfully in today's world.
It is now time that Hiram House Camp and its Board of Director's embark on a capital campaign to build a new pool and bathhouse.
Benefits of New Pool
Many of our overnight summer camp youth are from the inner city or rural areas without access to safe play areas and pools.

A new pool with zero depth entry will allow campers with disabilities safe access into the pool.

Zero depth entry/shallow end and splash zone available for non swimmers.

Program expansion to serve youth with medical or other physical disabilities.

First Aid station located at the pool.

Safe swimming environment for our campers and staff with easy access for emergency vehicles.

Ease of access for maintenance vehicles.

Upgraded pool with greatly reduce our yearly maintenance costs.
The New Facility will Feature:
Zero depth entry pool

Water features

Bathhouse including ADA compliant bathrooms and changing rooms for boys and girls

Outdoor pool deck showers

First Aid Station

Covered Pavilion with seating and fireplace

Decking, fencing and robust landscaping

Maintenance Room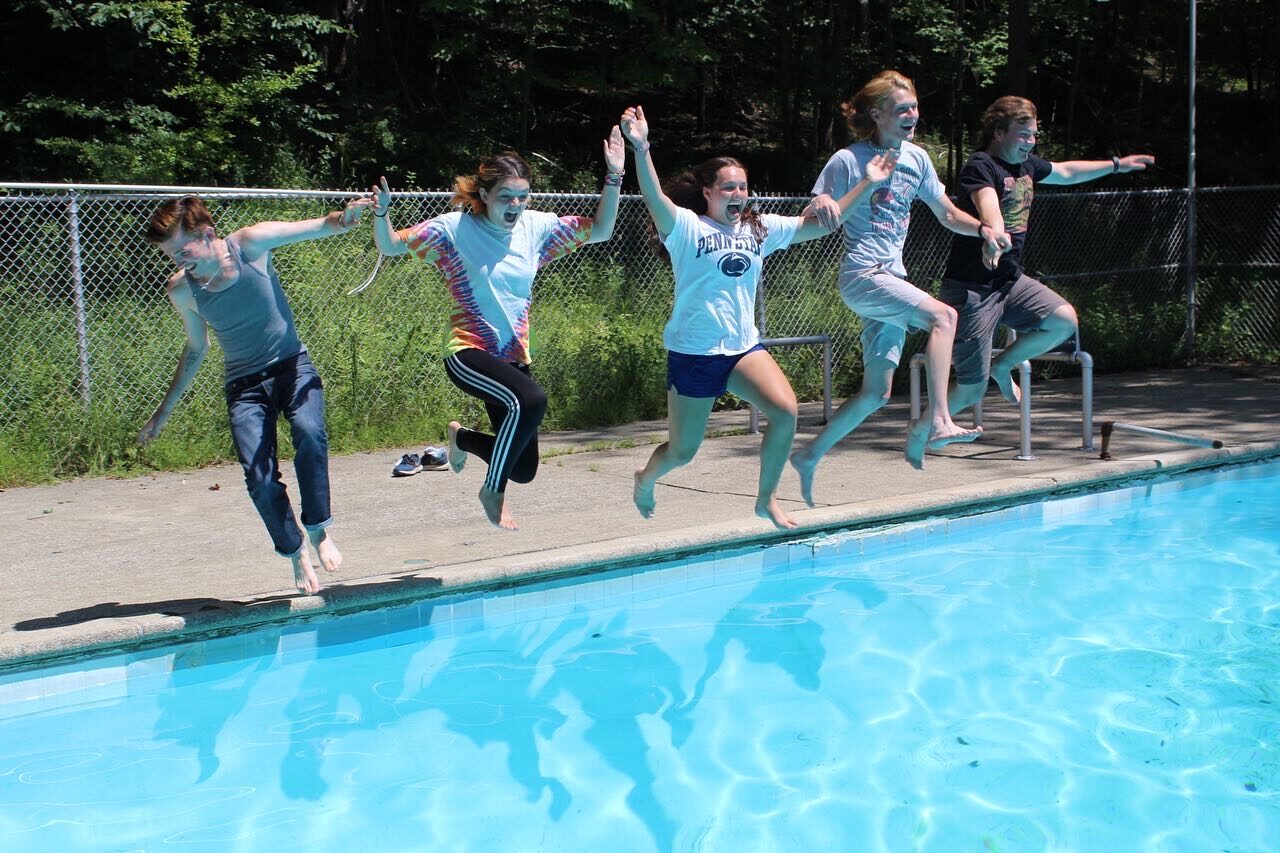 There are multiple ways you can help support our Pool Campaign. Contributions of all sizes are greatly appreciated and will help enhance Hiram House Camp for years to come. Donations can be made directly to Hiram House Camp.
There are also multiple Naming Rights available with our project. All donors will be acknowledged on our Donor Wall.
$2,500 Bench with Donor(s) Name (multiple opportunities)

$10,000 Donor Plaque on Lifeguard Chair (3 opportunities)

$100,000 Garden and Landscaping with Plaque and Bench in Donor(s) Honor (1 opportunity)

$250,000-$500,000 Pavilion (1 opportunity)

$1,000,000 Pool Complex (1 opportunity)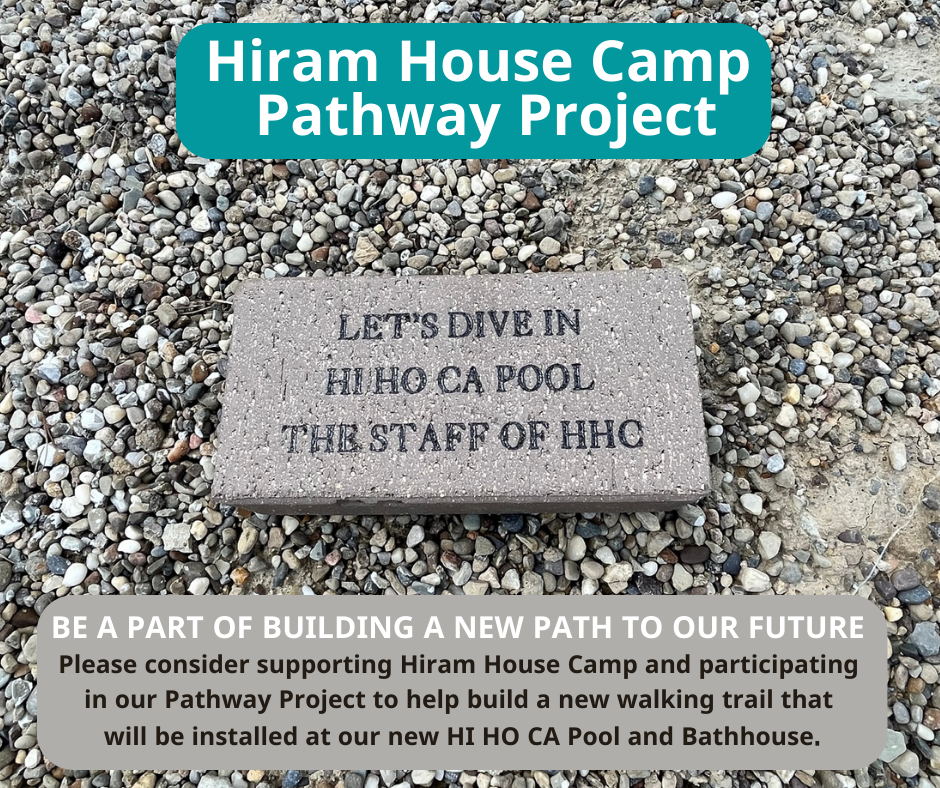 Hiram House Camp is excited to announce our Pathway Project for our new Pool and Bathhouse! We are asking our family, friends, alumni and the community to help us build a new trail for our campers! Be a part of this incredible project and help us create new memories for our campers!
You have all helped make HI HO CA such a special place and we would not be able to continue our amazing work if you all had not been a part of blazing this path! (no pun intended!)
Please share with family/friends/co-workers and even your companies! There are opportunities for your business to purchase a paver with your company logo to help support our pool fundraising efforts.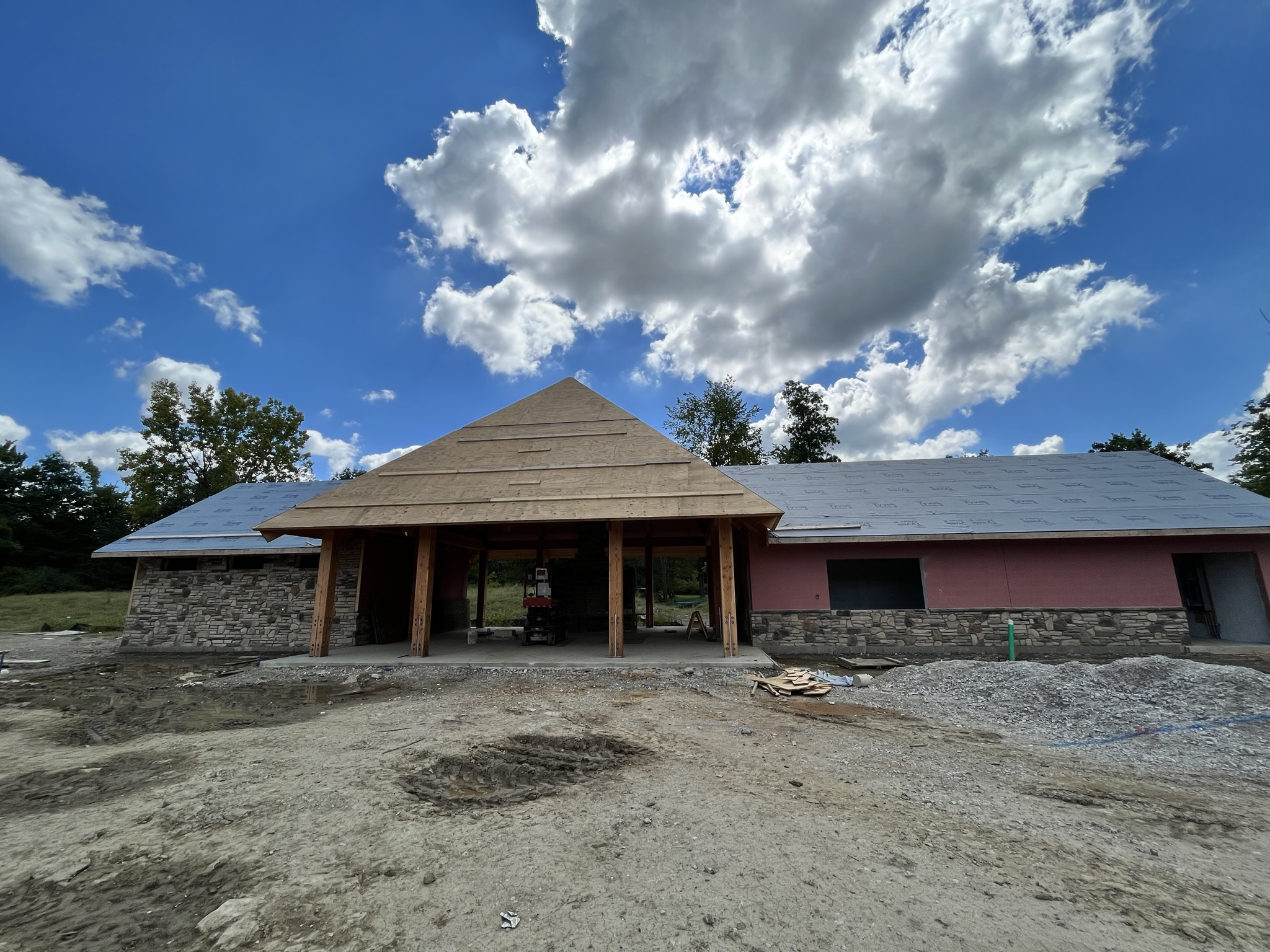 D
o
n
a
t
e Today
!
Dive In Today and support the Hiram House Pool and Bathhouse Campaign. For questions or conversation about donating please contact our Executive Director Courtney Nicolai at (216) 831-5045 or cguzy@hiramhousecamp.org