Bring nature into the classroom!
Conveniently located in Northeast Ohio, Hiram House offers a variety of 3, 4 or 5 day overnight school camps, daylong field trips, educational and adventure programs. Most overnight programs are geared towards students of all ages.
Our professional camp staff works with you to design programming to support educational goals and objectives. Our programs are available fall, winter and spring and are customizable for your needs. On or off-site presentations are available for area schools in advance of your visit to assist in preparing your staff, students and parents for their school camp experience. Pre-visit tours of camp by school staff or administration are also welcomed when planning your stay at Hiram House Camp. Call us today for rates and availability. (216) 831-5045 or e-mail at info@hiramhousecamp.org
Facilities and Attractions:
172 wooded acres with nearby shopping and medical facilities
Spacious lodging accommodations
Meeting and dining facilities for groups of various sizes
On-site parking for buses and vehicles
Outdoor amphitheater/Open Air Chapel
Frontier Fort
1890's Fire Station
Treehouse and Train Caboose
Nature Center
Reading Cabin/Library
Ponds, Streams, Meadows and Woods
Equestrian Center and Farmstead
Ropes Course with Climbing Wall
"Hiram House School Camp is learning with a smile."

Hiram House School Camp gets high marks from area schools, students & parents. Plan an adventure in outdoor education!
Contact us today at (216) 831-5045 or email: info@hiramhousecamp.org
School Camp & Outdoor Education Photo Gallery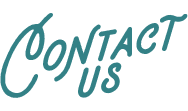 For School Camp
Rates & Availability.