Summer Day Camp is a vital part of our camping program and gives children an excellent opportunity to enjoy outdoor recreation and lifelong skills. Camper ages are 6-12 and come from Northeast Ohio. Day Camp runs Monday through Friday, from 9 a.m. to 4 p.m. Each session includes an optional overnight stay at camp.
Sessions of camp include a variety of exciting hands-on activities such as archery, canoeing, camp crafts, high and low-ropes course, fishing, hiking, horseback riding, climbing wall, outdoor skills, swimming, wildlife and environmental studies, theme days, campfires and S'mores!
Summer Sessions
Session 1 June 8th-12th CANCELLED
Session 2 June 22nd-26th  **Please note this has been changed to 1 week**
Session 3 June 29th-July 10th 
Session 4 July 13th-July 24th 
Session 5 July 27th-August 7th 
Camper Dates & Fees
Camper Fees – Please Note: Prices are for combinations of established sessions. Two-week sessions cannot be split.
One Session (two weeks): $755
Two Sessions (four weeks): $1,470
Three Sessions (six weeks): $2,145
Four Sessions (eight weeks): $2,780
Five Sessions (nine weeks): $3,038
One Week Session Only (One week): $375
Deposit: $75 per camper per session, applied to session fees.
Early registration for Summer 2020 opens at 10:00 a.m. on October 15, 2019 for Summer 2019 families only. 
Open registration for New Families for Summer 2020 opens November 19, 2019.
Deposit: $75 per camper per session, applied to session fees
Refunds and Policies
Camp fees are non-refundable and non-transferable. In the event of a medical cancellation, $10 of the deposit will be kept as a registration service fee. There is a $20 charge for any non-sufficient funds checks. There are no pro-rated fees for campers arriving after the start of a session or leaving before its completion. There is a $10 fee for any change after registration. Hiram House is not responsible for any lost or damaged camper property during the camping season.
Daily Schedule
Monday – Friday 9:00 AM to 4:00 PM
Dismissal on the last Friday of each session is at 10:00 AM
(NOTE: Camp will be closed July 4)
Sample Camp Day
Each day will also include swimming. Activities will vary daily.
9:00 a.m. – Arrival
9:15 a.m. – Horseback Riding
10:15 a.m. – Free time – Sports & Games
11:15 a.m. – Canoeing
12:15 p.m. – Lunch
1:15 p.m. – Swimming
2:15 p.m. – Free time – Creek Hike
3:15 p.m. – Pack-up, Assembly
4:00 p.m. – Departure
Camp Store
Campers go to the camp store on Mondays, Wednesdays and Friday. On these days, campers may purchase one ice cream and/or one drink. On the last Wednesday of each session campers may buy T-shirts and souvenirs. Camp store money must be deposited into the camper's account prior to their visit. DO NOT SEND MONEY WITH YOUR CAMPER. Cash will not be accepted at the camp store. You will be notified of any balance in your child's account at the end of the summer and it can be refunded.
Supervision
Our program staff is under the supervision of a qualified director and maintains an 8:1 ratio for Summer Day Camp. Summer staff consists of many college and senior high school students with experience or interest in child development. Staff are required to participate in an intensive five-day in-residence training prior to the start of camp. Group counselors supervise and lead each camper group. Specialists guide activities such as climbing wall, archery, etc.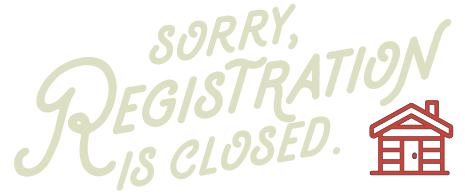 Sign up to receive our emails and be the first to know when next season's registration begins!
Summer Day Camp Photo Gallery